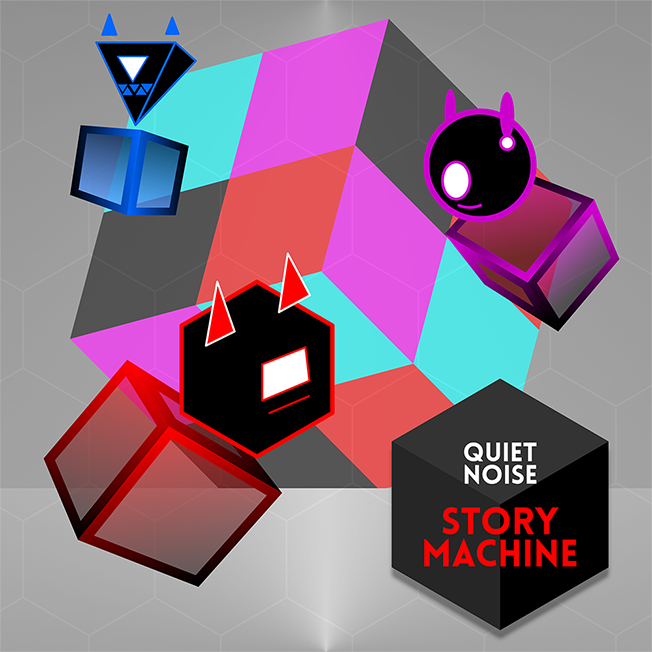 Quiet Noise
Quiet Noise is West Wales based producer Adam Wilkinson. In a studio that overlooks a valley where the air breathes a lone craftsman sets to work mapping his experience through experiment. Working with a collection of electronically manipulated found sound and customized instruments, Quiet Noise cultivates a tension between careful spacious textures and clumsy plucked ticks. The aim is to present the search for peace in our complex experience as a fractured beauty.
Debut album 'For Your Head' was released by indie label 'Kift Flipper' in 2011.Follow up album 'Audible Life' was released on Audiobulb in February 2015. In April 2016 Audiobulb released third album 'Music | Building | Music' which was hailed as "a veritable feast of harmonies and melodies" by Essentially Pop while Buzz magazine says it "successfully realises a charming and emotive idea." After a 4-year hiatus spent producing music for singers and film makers, Quiet Noise has returned for album no. 4 'Story Machine'.
Story Machine
Story Machine sets out an expansive result from a context of limitation and pandemic lockdown. Rather than a sense of confinement we have a sense of adventure, escaping into a melodic alternative reality. This is a joyous journey and a wonderous ride tinged with brilliance aligned to the recent masterpiece works of Plaid.
Adam reflects: "Stuck at home, sitting with my wife and children while they worked from home, I set myself the challenge of creating pieces using only equipment that could fit in my space on the living room table. Motivated by my game and pleasantly surprised by what I could achieve." The result is an inspirational album that catapults the listener outside of small environments into a story of escapism, freedom and joy.
Credits: Artwork Kirk Markarian | Mastering Volume-Objects.com
Cat: AB108
Release date: May 2021