Welcome to Audiobulb
Exploratory music label releasing artist albums, audio projects, creative software and hardware.
You can access a free download of the latest Audiobulb Sampler AB050-59 from Bandcamp.
---
Lissajous
Lissajous - A Universe of Shapes
"Lissajous is a real-time audio reactive graphics application built in Max/MSP and inspired by the work of Jules Antoine Lissajous. It explores the field of harmony and disorder and let the user dip into an elegant, dreamlike, minimalistic yet chaotic space which reflects the complex rules of the universe in all its abstract beauty."
or Stand Alone Versions
---
Latest Release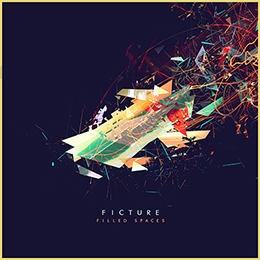 Ficture - Filled Spaces
"I was looking for something new to add to my "downtempo" folder, something to accompany acts like Bonobo, Autechre, Miwon and Boards Of Canada. Now this EP falls on my plate and I immediately loved it. It fits right in there, especially the bass loaded opener 'Portable'. All five tracks on the EP are intriguing. They're gloomy yet playful and filled to capacity with interesting sounds, hooks and angles. It's albums like these that put a smile on my face."
---
Recent Releases
---
Upcoming releases
AB077: Nonturn - Territory
AB078: The OO-Ray - Tiny Fugues
AB079: Glass Locus - Escapism