Welcome to Audiobulb
Exploratory music label releasing artist albums, audio projects, creative software and hardware.
You can access a free download of the latest Audiobulb Sampler AB050-59 from Bandcamp.
---
Lissajous
Lissajous - A Universe of Shapes
"Lissajous is a real-time audio reactive graphics application built in Max/MSP and inspired by the work of Jules Antoine Lissajous. It explores the field of harmony and disorder and let the user dip into an elegant, dreamlike, minimalistic yet chaotic space which reflects the complex rules of the universe in all its abstract beauty."
or Stand Alone Versions
---
Latest Release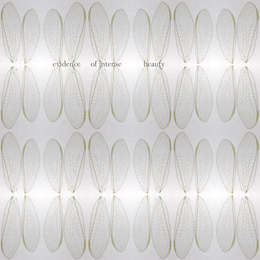 Various - Evidence of Intense Beauty
"Evidence of intense beauty is a series of exquisite compositions from pioneers in the field of ambient microsound and modern classical. Each piece is a self-selected exemplar chosen by the artist to represent their conceptual sense of beauty. Clem Leek. Wil Bolton. sawako. The OO-Ray. A Dancing Beggar. Taylor Deupree. Autistici. Causeyoufair. Richard Chartier. Ian Hawgood. Marcus Fischer. Melodium. Monty Adkins. Porya Hatami. Antonymes. Listening Mirror. Pascal Savy."
---
Recent Releases
---
Upcoming releases
AB070: Jacek Doroszenko - Soundreaming (May 2017)