Welcome to Audiobulb
Exploratory music label releasing artist albums, audio projects, creative software and hardware.
You can access a free download of the Audiobulb Sampler AB050-59 from Bandcamp.
---
Lissajous
Lissajous - A Universe of Shapes
"Lissajous is a real-time audio reactive graphics application for MaxForLive and inspired by the work of Jules Antoine Lissajous. It explores the field of harmony and disorder and let the user dip into an elegant, dreamlike, minimalistic yet chaotic space which reflects the complex rules of the universe in all its abstract beauty."
---
Latest Release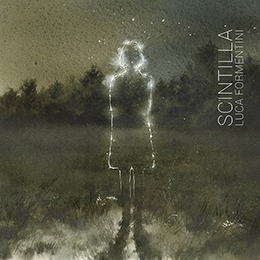 Luca Formentini - Scintilla
"Scintilla translates to sparkle. According to Formentini, it relates to the "small, spontaneous and out of control tiny flashes of light that appear here and there in our lives. It's about using them to help us track our journey, to help us chose our direction." But of course, one could also understand the word to mean something more literal, the flame to a new chapter. Either way, one thing's for sure: This time,the fire is sure to keep burning for a whole lot longer." 
---
Recent Releases
---
Upcoming releases
AB083: Ümlaut - Musique De Film