Welcome to Audiobulb
Exploratory music label releasing artist albums, audio projects, creative software and hardware.
You can access a free download of the latest Audiobulb Sampler AB050-59 from Bandcamp.
---
Lissajous
Lissajous - A Universe of Shapes
"Lissajous is a real-time audio reactive graphics application for MaxForLive and inspired by the work of Jules Antoine Lissajous. It explores the field of harmony and disorder and let the user dip into an elegant, dreamlike, minimalistic yet chaotic space which reflects the complex rules of the universe in all its abstract beauty."
---
Latest Release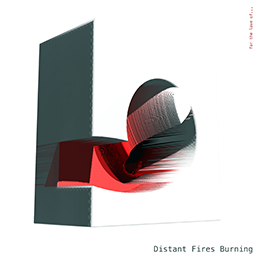 Distant Fires Burning - For The Love Of ...
"As I always say, great music works inspiring and that surely is the case on 'For The Love Of...'. I could end by saying that there will indeed by nice things coming forward from this, but that's because, just like on this album, I will be a part of those nice things. For now, all that matters is finding people to recommend this album to, which is a piece of cake. Ambient fans, bass guitars lovers, droners around the world: you want this thing, believe me..." 
---
Recent Releases
---
Upcoming releases
AB081: Seigo Aoyama - Visible World
AB082: Luca Formentini - Scintilla