Welcome to Audiobulb
Exploratory music label releasing artist albums, audio projects, creative software and hardware.
You can access a free download of the Audiobulb Sampler AB050-59 from Bandcamp.
---
Lissajous
Lissajous - A Universe of Shapes
"Lissajous is a real-time audio reactive graphics application for MaxForLive and inspired by the work of Jules Antoine Lissajous. It explores the field of harmony and disorder and let the user dip into an elegant, dreamlike, minimalistic yet chaotic space which reflects the complex rules of the universe in all its abstract beauty."
---
Latest Release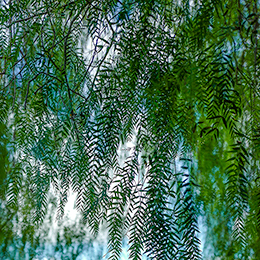 "Composer Mike Vernusky turns the ear into a microscope in MotherSpeak. Taking us through the African bush via electronics, field recordings, and a live performance in that very environment, the album bleeds like its listeners. "Vibrational Empire" sets the tone with insect-oriented signals, speaking not through words but through patterns of air and movement. These sonic films live somewhere at the center of our listening. One can almost sense them running down the spine in search of entry, for they are a nervous system unto themselves, activating limbs and sensations of which the earth is only a single organ." 
---
Recent Releases
---
Upcoming releases
AB085: Russ Young - Pala
AB086: Tomotosugu Nakamura - Monologue