Welcome to Audiobulb
Exploratory music label releasing artist albums, audio projects, creative software and hardware.
You can access a free download of the latest Audiobulb Sampler AB050-59 from Bandcamp.
---
Lissajous
Lissajous - A Universe of Shapes
"Lissajous is a real-time audio reactive graphics application built in Max/MSP and inspired by the work of Jules Antoine Lissajous. It explores the field of harmony and disorder and let the user dip into an elegant, dreamlike, minimalistic yet chaotic space which reflects the complex rules of the universe in all its abstract beauty."
or Stand Alone Versions
---
Latest Release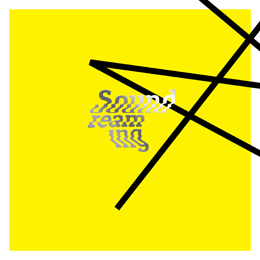 Jacek Doroszenko - Soundreaming
"Surreal soundscapes dominate the impossible to define territories of Jacek Doroszenko's "Soundreaming". Quite joyful at times, Jacek Doroszenko embraces meditative moments alongside near-cacophony. Throughout it all what ties it together is a desire for greater, deeper explorations of sound and texture. Rather sundrenched at times, the songs float by and at times overwhelm, but they always feel welcoming."
---
Recent Releases
---
Upcoming releases
AB071: A Dancing Beggar - Homemade Recordings 2009 - 2012