Welcome to Audiobulb
Exploratory music label releasing artist albums, audio projects, creative software and hardware.
You can access a free download of the latest Audiobulb Sampler AB050-59 from Bandcamp.
---
Lissajous
Lissajous - A Universe of Shapes
"Lissajous is a real-time audio reactive graphics application built in Max/MSP and inspired by the work of Jules Antoine Lissajous. It explores the field of harmony and disorder and let the user dip into an elegant, dreamlike, minimalistic yet chaotic space which reflects the complex rules of the universe in all its abstract beauty."
or Stand Alone Versions
---
Latest Release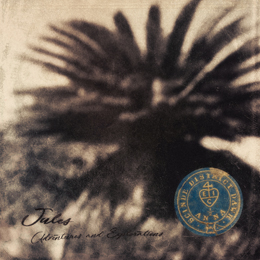 Jules - Adventures & Explorations (Volume 1)
"Representing the best of what drone can do, Jules incorporates an entire history of sound within these two singular pieces, bringing classical in to further cement the sound's emotional resonance. Full of warmth and light, there is something so soothing about the way the two tracks wash over everything. Melodically teeming with life, Jules at times recalls some of Stephen Mathieu's equally lovely otherworldly works. Never moving too quickly, Jules allows each and every detail to become magnified in full. "
---
Recent Releases
---
Upcoming releases
AB076: Ficture - Filled Spaces
AB077: Nonturn - Territory
AB078: The OO-Ray - Tiny Fugues
AB079: Glass Locus - Escapism