Welcome to Audiobulb
Exploratory music label releasing artist albums, audio projects, creative software and hardware.
You can access a free download of the latest Audiobulb Sampler AB050-59 from Bandcamp.
---
Lissajous
Lissajous - A Universe of Shapes
"Lissajous is a real-time audio reactive graphics application built in Max/MSP and inspired by the work of Jules Antoine Lissajous. It explores the field of harmony and disorder and let the user dip into an elegant, dreamlike, minimalistic yet chaotic space which reflects the complex rules of the universe in all its abstract beauty."
or Stand Alone Versions
---
Latest Release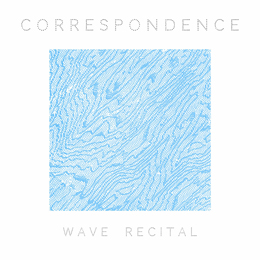 Correspondence - Wave Recital
"Correspondence taps into a celestial universe on the Steve Reich inspired "Wave Recital". Elegantly executed the songs drift by as if in a glorious reverie. By opting for such clean simple tones the songs possess a light and airy spirit. Melodies emerge out of the many layers of sound working together. The entire album feels nearly weightless as times for the quiet joy and optimism that inform the album are without peer. "
---
Recent Releases
---
Upcoming releases
AB074: Build Buildings - Glass
AB075: Jules - Adventures & Explorations (Volume 1)