Audiobulb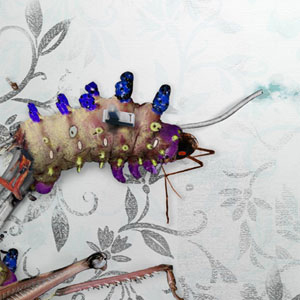 Audiobulb Records is an exploratory music label designed to promote creativity in all its forms.
Audiobulb releases artist works on CD & download formats as well as multimedia works, VST (virtual instruments), audio hardware and other creative tools.
Our aim is to facilitate the development of new artists working within a realm of care, quality and craft.
Works supported by Audiobulb often explore the interface between the electronic and natural world.
We embrace the complexity of unique electronics, intricate acoustics and detailed microsound.
---
Demo Policy
If you believe your sound is both exceptional & true to the Audiobulb ethos then please follow our demo process as follows:
1. Listen to some audiobulb music to confirm your sound is compatible with this label.
2. Upload to your webspace one track that best represents your sound.
3. Contact us via email including a link to your track & website.
4. We will listen to the track and if we feel it has potential we will invite you to send us a full demo.
5. Please include a track listing & full info about your music and website with your demo.
6. We will consider your music and contact you via e-mail to give you feedback.
This demo process is designed to save you postage costs and save us time.
---
At your service

David Newman
Label owner and curator.
I am Autistici.