Welcome to Audiobulb
Exploratory music label releasing artist albums, audio projects, creative software and hardware.
You can access a free download of the latest Audiobulb Sampler AB050-59 from Bandcamp.
---
Lissajous
Lissajous - A Universe of Shapes
"Lissajous is a real-time audio reactive graphics application for MaxForLive and inspired by the work of Jules Antoine Lissajous. It explores the field of harmony and disorder and let the user dip into an elegant, dreamlike, minimalistic yet chaotic space which reflects the complex rules of the universe in all its abstract beauty."
---
Latest Release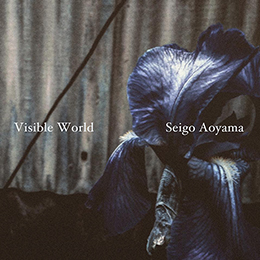 Seigo Aoyama - Visible World
"Seigo Aoyama's new album "Visible World" is an expression of his qualia. From his childhood days, he loved to imagine many landscapes, an abstract world in his mind. Using the acoustic piano and electric instruments, he strives to convert these images into music. The work weaves extracts from the external world of sound (factory noise, railroad noise, crowd and conversation) into the album's narrative. Using them as instruments, the internal world and the external world become visible as one." 
---
Recent Releases
---
Upcoming releases
AB082: Luca Formentini - Scintilla